aurel_mothes_Titelbild_Aurel-Mothes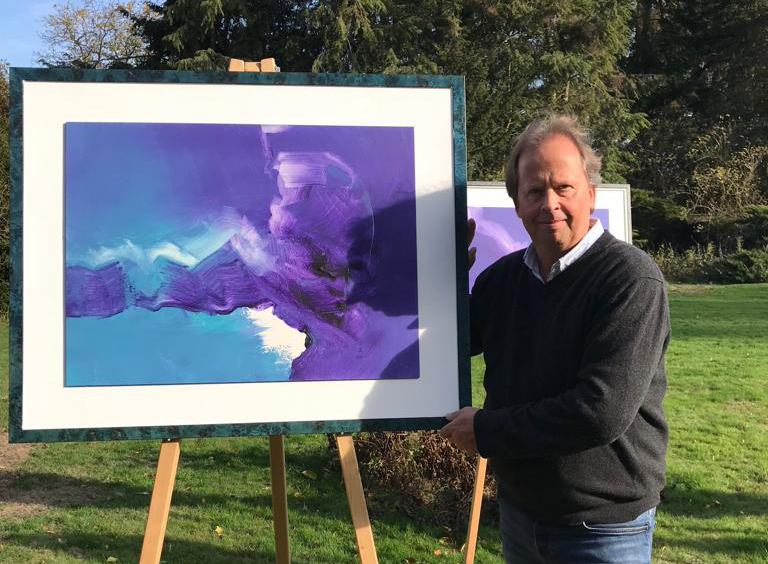 Aurel Mothes
Aurel Mothes, Member of BBK
"Ever since I could think, I have been painting."
As reported by my parents, I had often as a little boy painted several pictures before breakfast and given them to the neighbors or my parents. Since my father was an artist, it was self-evident that I should set up my easel next to his, and so I learned much from him over the years. At the age of 18 I gave my first public exhibition. He soon took me along to his contract sites. I learned to do lazures, to combine various colours with another, to work with proportion and composition. Later I was allowed to work together with him at murals on large walls. In the most varied institutions we were active: in schools, kindergartens, businesses, hospitals, restaurants, and medical offices. In such a way I was able to develop an eye for colour in architecture. Currently I am occupied with various projects, colour sketches, lazures, murals, exhibitions, and of course, with painting in my lovely atelier. Shaping the work environment for and with others, so that they can feel good there, is the point of departure for my activities with colour.
Paintings
Lazures
Mural Paintings
The spectrum of my activities comprises the following areas:
Lazures
Colour Concepts
Wall Painting
Artistic Composition of Interiors and Facades
Exhibitions of my Paintings in different countries in Europe and China.